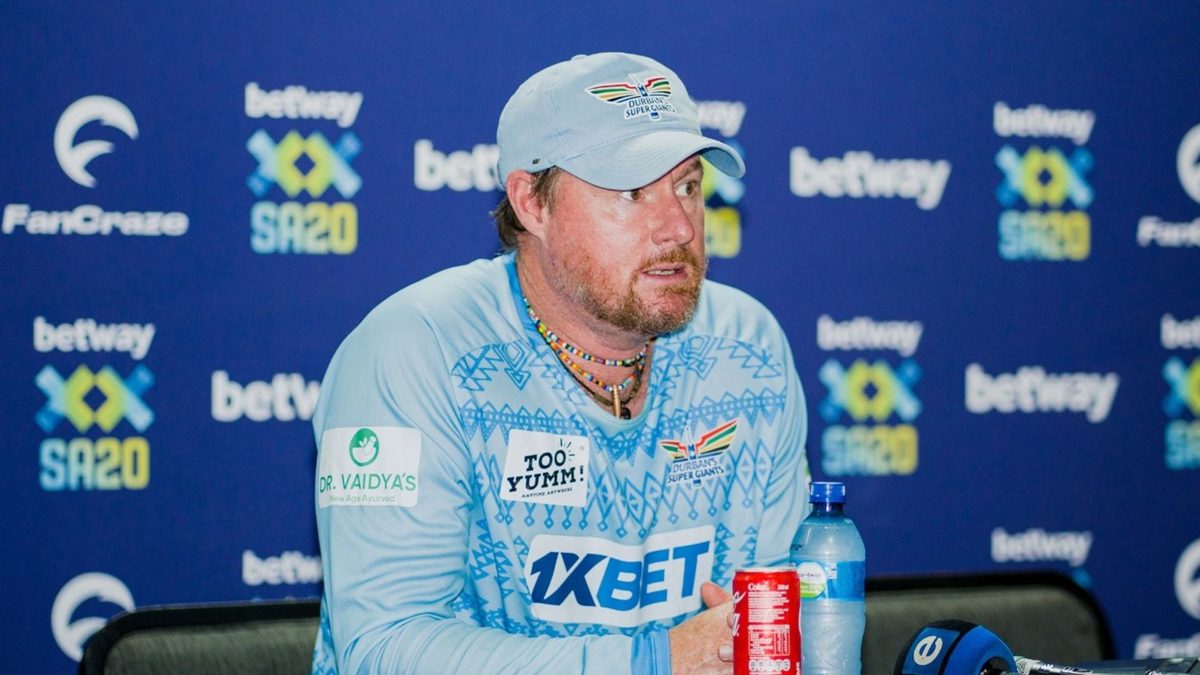 Durban - Following a strong build-up to their opening match of the Betway SA20 on Wednesday, Durban's Super Giants are eager to get their campaign underway at Kingsmead against the Joburg Super Kings.
With the likes of Keshav Maharaj, Jason Holder, Quinton de Kock and Reece Topley, Durban's Super Giants will be a force to be reckoned with throughout the competition.
Despite some early rain the team has had a number of good days to get their preparation done for the clash with coach Lance Klusener thankful for the wet start to their build-up.
"We had two days of rain which probably wasn't a bad thing because it allowed us to catch up on some volume in the indoor nets which we did and then we had three good days of outside training," Klusener said.
"It's been quite a long build up in terms of when the competition was launched, and I think that the boys are really looking forward to getting going and hopefully we can put on a really good show here at home tomorrow night."
The DSG squad is loaded with all-rounders which was a conscious decision from Klusener and the selection committee and the coach feels it's the right way to go given how Kingsmead plays.
"We've selected our squad with those conditions in mind with a lot of all-rounders which traditionally in Durban counts in your favour as well as having a number of spin options.
"We also bat pretty deep so we have set up the squad with Durban conditions in mind but when we travel we feel we have enough ammunition in terms of fast bowling and batting.
"It's important that we read the conditions well and we feel we have all the ammunition to play well tomorrow evening."
Their Proteas who were doing test duty in Australia arrived back on Monday and joined up with the squad immediately. Local player Keshav Maharaj is set to play a crucial role in the DSG side for the competition.
"Keshav loves cricket and he's got a lot of miles on the clock coming back from Australia but that for me is not a problem.
"He plays his cricket here at Kingsmead and has done fantastically well here and is a crucial player in South Africa's white ball squads and I'm sure he's expecting to do well."
Talking about the expectations of the squad for the competition, Klusener was straight-forward in his hopes.
"We going to win," he said bluntly. "We didn't come here to make up the numbers and we have a fantastic team with World Cup winners in our squad.
"This team expects to be fighting and kicking on the eleventh of February and it is a rocky road which we are expecting but there is no reason why we can't be kicking and fighting and screaming on the eleventh of Feb."
Tickets for the opening match of the Betway SA20 at Kingsmead starts at 17:30 with tickets available at www.ticketpros.co.za